Kurt's Real Estate Links
Location, Location, Location!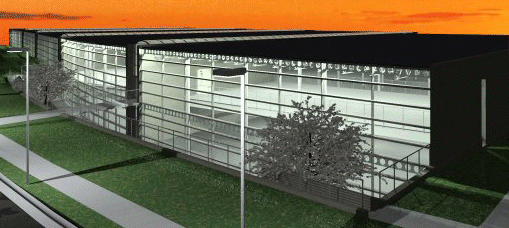 ---
Here are links to Local and Nationwide Real Estate Web Pages. Some are more helpful than others, but if you are looking for Madison Area Commercial Real Estate For Lease/Sale you should begin with:
---
---
The following Links are also especially helpful. :
Maps!

Pure Gold Award
Commercial Real Estate Databases
PikeNet Directory of Commercial Real Estate <--------"The Best"

CIREX

AMREX

CRE-NET HomePage

The Real Estate Library

Comspace Commercial Real Estate Resource

Facilities Management Database

The World Wide Listing Service

Koll's National Real Estate Index

Comm.Net On-Line

Real Estate On Line

AAA Real Estate Pages

American Community Network

Loop Network Commercial Real Estate Listing Service

Commercial Real Estate Connected Community

RealBuyer.com

National Real Estate Exchange

New America Network
Commercial Real Estate Associations
CCIM - Certified Commercial Investment Member
AIREA - American Industrial Real Estate Association
BOMA International - Building Owners and Managers Association
IREM - The Institute of Real Estate Management
SIOR - Society of Industrial and Office Realtors
NAIOP - National Association of Industrial and Office Professionals
ULI - Urban Land Institute
URISA - Urban and Regional Information Systems Association
CRE - The Counselors of Real Estate
NAREIT - National Association of Real Estate Investment Trusts
PREA - Pension Real Estate Association
REIA - Real Estate Investment Association
AREUEA - American Real Estate and Urban Economists Association
NAR - National Association of REALTORS
NAIFA - National Association of Independent Fee Appraisers
FIABCI - International Real Estate Federation
IFMA - International Facilities Management Association
IDRC - International Development Research Council
CORFAC - Corporate Facility Advisors International
NACORE - International Association of Corporate Real Estate Executives
ITRA - International Tenant Representative Alliance
IPT - Institute of Property Taxation
IAAO - International Association of Assessing Officers
IDRC - International Development Research Council
NMHC - National Multi Housing Council
MABA - The Madison Area Builders Association
NAHB - The National Association of Homebuilders
Commercial Real Estate Publications
Midwest Real Estate News
National Real Estate Investor
Commercial Property News
Office Buildings Magazine
American City Business Journals
Area Development Magazine
Expansion Management Magazine
Real Estate Forum
NewsPage Commercial Real Estate News
IRED News
Commercial Real Estate On-Line
Journal of Property Management
INMAN Real Estate News
U.S Real Estate Register
The Business Facilities Magazine Home Page
EYKL OnLine Real Estate Magazine
American City Business
Crain's Chicago Business Online
Builder Online
Homes & Land Magazine
Home & Design Online(TM) Digital News
Manufactured Housing Today
Commercial Real Estate Companies
Marcus & Millichap
Van Vlissingen and Co.
Real Estate Exchange Partners
Prudential Real Estate Site
CB Commercial Real Estate Site
Trammell Crow
Julian J. Studley
Equity Office
The Staubach Academy
First Industrial
Equitable Real Estate Investment
Cushman & Wakefield
Landis & Staefa Homepage
Professional Land Corporation
H.B. Pascal & Company
Old Sauk Trails Park Home Page
Oakbrook Corporation
ParkTowne Corporation
Mooney LeSage Group
Behr Real Estate
Miscellaneous Resources
NetMarquee Family Business NetCenter
US Census Bureau Official Statistics
Database on American Cities
FacilitiesNet
CEO Institute
Real Estate Research Institute Home Page
Internet Resources for Real Estate and Urban Economists
Industrial and Business Park Development
Marshall & Swift Online
F.W. Dodge's Market Analysis Group
Ty Wenglers Help Service for the Construction Industry
Construction Leadership Conference
BOMA's New Floor Measurement Standard
Realty Information Group, LP
Cognetics Tenant Search
RealBuyer.com
National Real Estate Exchange Network.
REALBID Home Page
Right Site™ - Demographics Information
COMPS, Inc.
SelecTown - Community Profiles
Municipal Code Corporation
Industrial and Business Park Development
The Note Network
Wall Street Research Net
American Community Network
Don't be a CyberPutz
Small Office Tech
Calet Properties - Surplus Office Space
Dealmakers
Corporate Facility Planning
Banton Research Appraisals
The Danter Company: A Real Estate Research Company
Humphreys Architects and Land Planners
CyberHomes
Lodging Research Network
Inn Vest - Hotel / Motel Real Estate Investment Center
Manufactured Housing Global Network
Manufactured Housing Resource Center
REAL Estate Analysis Software
Financing and Title Insurance
Calculate Your Mortgage Payment!
Current Mortgage Rate Information
Realty Rate Monitor
Lenders OnLine, Inc.
U.S and Canadian Bank Listing
MORTGAGE.COM
CPBoard - Direct Investment in Secondary Markets
The Note Network - 2ndary Market for Real Estate Notes
Anchor Bank Homepage
Firstar Bank Homepage
Park Bank Homepage
Freddie Mac
RREEF Funds
Regional Financial Associates - RFA
TitleLink Application Home Page
The Virtual Underwriter
Commonwealth Land Title Insurance Company
First American Title Company
Lawyers Title Insurance Company
Local Residential Real Estate Resources
On The Move <---The only Real Source you need!!

Best places to live in America

The Real Estate Book On-Line

Apartments For Rent Home Page

The Apartment Showcase

ReMax Preferred

Restaino Bunbury and Associates

FirstWeber REALTORS

Stark Company REALTORS

Wauwatosa Realty

Virtual Properties
International Real Estate Resources
Mexican Real Estate
Industrial Real Estate in Mexico
Grupo Barsac
Internet de México
---
Back to the Top of the Page


---
Last updated 12-10-97. Please visit again in the future.


Thank you very much. Visit the Links below for more Fun!
---
---
---
Upgrade!