1996-1997 District 6220 Governor and Governor Nominee Profiles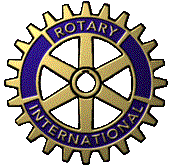 ---
"They Profit Most Who Serve the Best"
---
Wallace G. Pearson

Rotary Club of Marquette West
Wallace G. Pearson, joined the Marquette Rotary Club in 1970 and is a charter member of the Marquette West Rotary Club. He served as Chairman of the International Services Committee from 1983 to 1987, as President during 1987-88 and as Area Representative for the District Governor from 1991-94. Wally has been actively involved in the Rotary International Exchange Student Program, hosting students from around the world. He is a Paul Harris Fellow and has attended several R. I. Conferences.
In 1953, Wally earned a Bachelor of Science Degree from the University of Michigan and went on to graduate from medical school there in 1956. He completed his internship and four years of residency in Obstetrics and Gynecology at the University of Michigan Medical Center and was subsequently commissioned a Captain in the U. S. Air Force. His first tour of duty brought Wally to the upper Peninsula of Michigan at K.I. Sawyer AFB, where he helped establish the Obstetric and Gynecological Dept. Wally retired his commission and left active duty in 1963. He went on to practice Obstetrics & Gynecology in the Marquette area for the next 31 years, retiring in 1992. Wally served as Chairman of the Obstetrics and Gynecology Dept. at Marquette General Hospital from 1963-87 and various other hospital administrative positions. Wally is active in professional societies and has served as the President of the Norman F. Miller Gynecological Society.
Wally is married and has six children and ten grandchildren. All of his grandchildren are Paul Harris Fellows. His wife Sandi, Also a Paul Harris Fellow, is past Operating Room Supervisor for Appleton Memorial Hospital and is active in the Marquette Lions Club Eyebank. Wally and Sandi currently reside on Partridge Bay, on the shore of Lake Superior in Marquette, Michigan.
---
Wallace G. Pearson
8 Middle Island Point

Marquette, MI 49855

(906) 228-9135 - Home

(906) 228-3069 - Rotary

(906) 228-5686 - Fax

E-mail = wgpmip@up.net

---
Thomas (Tom) Kerley

Rotary Club of Sturgeon Bay
Thomas (Tom) Kerley is a native of New York City, where, in 1963 he received a Bachelor of Arts degree in Psychology from Iona College. He then entered the U. S. Naval Officer Candidate School at Newport, R.I. and there received his commission. For the next thirteen years as a surface line officer he served on board several different ships as well as one tour ashore in Japan.
He resigned his commission in 1976 and began working at a medium-sized shipyard in Sturgeon Bay, Wisconsin. The shipbuilding business was his career for the next fifteen years, the last four of which were spent as Vice President and General Manager. Tom retired from the shipbuilding profession in 1992 and has since devoted his time to various service related pursuits.
Tom was a member of the City of Sturgeon Bay Common Council for two years, as well as the Door County Library Board and the Sturgeon Bay Utility Commission. He was United Way Honorary Chairman in Door County (1991), is a past Director of the American Lung Association-Wisconsin and the Northeast Wisconsin Technical College Foundation. Currently, Tom is on the Board of Directors of the Door County Memorial Hospital and the Peninsula Music Festival. In Door County he participated in a recent Sturgeon Bay YMCA Capital Campaign Drive. Tom also has been active in the effort to have Sturgeon Bay become a designated Wisconsin "Main Street" city and presently serves as President of the Sturgeon Bay Community Development Corporation.
Tom joined the Rotary Club of Sturgeon Bay, Wisconsin in 1984. He has been an Avenue of Service Chair, a RYE host parent, a GSC coordinator and club president. In 1993, he was the District Governor Area Representative. Both Tom and his wife Marsha, are Paul Harris Fellows.
Since 1976, Sturgeon Bay has been home to Tom, and his wife and their two grown children.
---
Thomas (Tom) Kerley
75 Utopia Circle

Sturgeon Bay, WI 54235

(414) 743-3372 - Home

(414) 746-4575 - Fax
---
---
At this time this site is under construction.

Please visit again in the future. Thank you very much.
---
Any questions or Comments regarding this Website should be directed to:
The Webmaster@District 6250