1996-1997 Tri-District P.E.T.S. History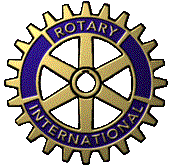 ---
Rotary Districts 6250, 6270, and 6220
---
Tri-District P. E. T. S. Historical Background
In 1984 the three Districts, 6220-6250-6270, were prompted by then R.I. Director Bob Cerwin to give consideration to forming a Tri-District P.E.T.S Council. A single program for training the presidents elects in all three Districts was discussed. The benefits of having one training program which would give the group a larger selection of Past District Governors and also a better position in getting R. I. Speakers was a major advantage.
It was not until 1987 when all three Districts agreed to form the Tri-Districts P.E.T.S. Council.
The first P.E.T.S meeting was held in the spring of 1988 at the Holiday Inn in Stevens Point, Wi. The principle speakers were Past R. I. President M.A.T. Capras, R. I. Secretary Phil Lindsey, R. I. Associate Secretary C. Neal Davis, then Director Elect Richard King and R. I. Vice President Bob Cerwin.
The second Tri-District P.E.T.S was held in Wisconsin Rapids, WI. in the spring of 1989.
Meetings have been held each year generally in the spring to coincide with the R. I. Assembly for the incoming District Governors. These meetings have been held in Oshkosh, WI. at the Oshkosh Hilton and in Appleton, Wi. at the Paper Valley Inn.
---
---
At this time this site is under construction.

Please visit again in the future. Thank you very much.
---
Any questions or Comments regarding this Website should be directed to:
The Webmaster@District 6250