1996-1997 District 6270 Governor and Governor Nominee Profiles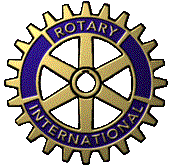 ---
"They Profit Most Who Serve the Best"
---
Karl Hertz

Rotary Club of Thiensville-Mequon
Karl Hertz has been an active member of four Rotary clubs. Over the past eleven years, he has been a member of the Thiensville-Mequon club and served as its president in 1989-90. Karl has been in a variety of Rotary positions including the efforts regarding Polio Plus and the Health Education Center.
Some years ago, Karl's son Michael built a school in the countryside of Nicaragua with a Rotary grant. His daughter Karen is an active member of the Rotary club of Appleton, WI., and his son-in-law is an active Rotarian on the Neenah, WI. club.
Karl is currently Superintendent of Schools in the Mequon-Thiensville School District, he is a member of the executive Committee of the American Association of School Administrators, he is a current member of the Board of Directors of the Wisconsin Association of School District Administrators, and he is past Chairman of the Board of Wisconsin Council on Economic Education. Over the years, Karl has published over 100 articles and has been the editor of two books.
Karl grew up in Indiana and received his B. A. degree from Marian College in Indianapolis, his M. S. degree from Butler University, and his doctoral degree from Indiana University in Bloomington. Carol and Karl were married in 1957, and they live in Thiensville. Their three children, Karen, Michael and Sarah, are grown and live in other parts of the country. Carol is a curriculum director for the Cedarburg School District. The Hertz's are active members of St. Cecilia's Church, and they count themselves as fortunate to have the wonderful associations and friends that come through their work, Rotary, and the church.
---
Karl Hertz
505 Alta Loma Drive

Thiensville, WI 53092

(414) 242-1201 - Home

(414) 242-5250 - Office

(414) 242-7699 - Fax

E-mail = khertz@omnifest.uwm.edu

---
David Rowland

Rotary Club of Racine
Dave is a graduate of Cornell University and UW-Madison's Law School. His classification is insurance and he is employed at CRB Insurance in Racine. Hew is a past president of the Racine Rotary Club, Racine Chamber of Commerce, and the Somerset Club. He is past chairman of St. Luke's Hospital Board, a past trustee of the Presbytery of Milwaukee, and president of the Racine Community Foundation. He is a member of the Union League of Chicago, the Racine Country Club and the Cornell Club. Dave has also been active professionally as a member and past president of the Independent Insurance Agents of Wisconsin, past federal affairs chairman for the Independent Insurance Agents of America and the Wisconsin Bar.
Dave's wife, Judy, is also very active in Racine as past president of the Racine Community Foundation, YMCA Board, Elder and Trustee of the Presbyterian Church and director of Lincoln Lutheran Home and the Board of Family Service.
---
David Rowland
245 Main Street

Racine, WI 53403

(414) 639-1352 - Home

(414) 637-0900 - Office

(414) 637-7894 - Fax
---
---
At this time this site is under construction.

Please visit again in the future. Thank you very much.
---
Any questions or Comments regarding this Website should be directed to:
The Webmaster@District 6250