1996-1997 Tri-District P.E.T.S. Invitation to the Spouses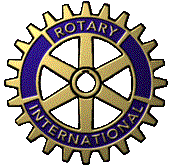 ---
Rotary Districts 6250, 6270, and 6220
---
SO .................THERE IS A ROTARIAN IN THE HOUSE !

To The Spouse of The President Elect 
A Special Invitation To Join Us At Oshkosh, Wisconsin

Saturday April 5, 1997 at 9:00 a.m. to 12:00 noon 
in the Commodore Room (Convention Center)

	We will give you an overview of Rotary and what you can
expect during your year as the partner to your President.  The
program will be casual and friendly exchange of ideas.  A bit of 
history,  some insights about Youth Exchange,  District and 
International Conventions, what all those initials stand for and 
much more.  

We will be honored with the presence of the Rotary International 
Service Supervisor from the R. I. headquarters in Evanston, Il.

You will have a chance to visit with your District Governor's spouse
in a panel discussion of concerns you may have or questions you
need to have answered.

This will be a wonderful opportunity to make friends.  We look 
forward to seeing and greeting you in Oshkosh !

Dress for the President-Elects Seminar weekend is "casual smart"
during the day.  For the evening dinners, a suit, dress or pant suits
the usual attire for ladies.  Sport coat / slacks or suit for men.

Any questions ?  Feel free to contact us.

CHAIRPERSON			Betty Zimmerman (PDG Bob)
					1426 21st Ave. S.
					Wisconsin Rapids, WI. 54495
					Home Phone (715) 421-5042
						Fax  (715) 421-1843




	
ROTARY INTERNATIONAL
TRI-DISTRICT PRESIDENTS ELECT TRAINING SEMINAR
DISTRICTS 6220, 6250, & 6270
Wisconsin, Upper Peninsula of Michigan, One County in Minnesota
April 4, 5, 6,  1997
Oshkosh Hilton Convention Center, Oshkosh, WI.


---
---
At this time this site is under construction.

Please visit again in the future. Thank you very much.
---
Any questions or Comments regarding this Website should be directed to:
The Webmaster@District 6250